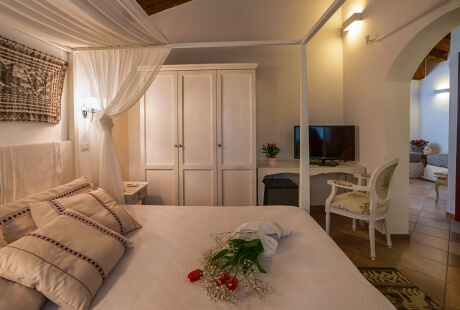 This stunning villa consists of an open space with a bedroom with a double bed and a bedroom with two single beds, air conditioning, telephone, LED TV, minibar (payment), digital safe, drying room and hair dryer.


Fresh, modern and upscale, the bathroom highlights the artistic tile wall visible through the clear shower glass, while a stunning marble sink rest atop the spacious counter with a large mirror backdrop.


The patio, furnished with comfortable chairs and a table, is surrounded by lush greenery which creates a cozy atmosphere in which to relax to enjoy your favorite books.